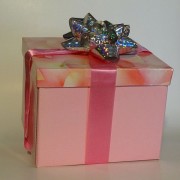 FREE GIFT!!!
Wait … aren't all gifts free? I know – right?.
But before we talk about how to get your free gift … let's talk about some changes.
 Empty nest? New baby? Mom's moving in? Change happens!
 Sometimes change is difficult . . . ok, sometimes, it sucks! But it's all part of this amazing journey we call life. Besides, if it wasn't for change, we wouldn't have seasons or new friends or a favorite restaurant or a cozy new family room.
 Whatever change you are facing or about to face at home – let us help you make it a wonderful, beautiful transition.
 Want to turn that kid bedroom into a Zen study?
Or do you want to make that dingy basement a man cave?
We can help you. Come in with a plan of your own or even pieces of a dream and we can help you come up with a new, changed look that you will love.
 We have everything from carpet to hardwood flooring, countertops, gorgeous cabinets, custom window treatments and design ideas – we can help you create your dream and stay on budget.
 So, come in today and bring your plans, ideas and dreams. Oh yeah … be sure to mention this article … to receive your gift.
(Limit one per home)